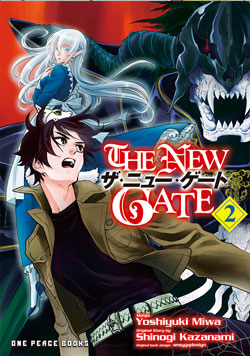 The New Gate Volume 2
$11.95
192 pages
ISBN: 978-1-64273-062-3
Published: 2020
Shortly after putting an end to an online game transformed into a life-or-death struggle, Shin, the game's most powerful player, finds himself flung into a strange new world—strange, and yet eerily similar to the game he just left.
Shin continues to search for information, trying to find a way to return home for good. Along the way, he agrees to a peculiar quest that has him venturing through a new field where dark monsters run amok. Waiting for him there is a beautiful high-elf woman from Shin's past, along with a foe far more powerful than anyone was expecting.
Prepare yourself for this second volume in the story of Shin, gamer-turned-legendary-warrior of unparalleled strength!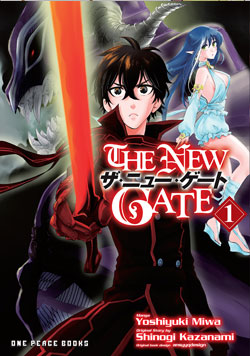 The New Gate Volume 1
$11.95
192 pages
ISBN: 978-1-64273-052-4
Published: 2020
THE NEW GATE—an online game transformed into a life-and-death struggle for its players. Thanks to the valiant efforts of Shin, the most powerful of them all, an end to the game and freedom for everyone seemed within reach. But just moments after Shin defeats the game's final boss, he finds himself bathed in an unknown light and transported some 500 years into the future of the in-game world. Thrown from a simple game gone wrong into a strange new land, one young swordsman of unrivalled strength is about to embark on a legendary journey!
Yoshiyuki Miwa made his debut as a manga-ka with Kami to Issho ni in 2011. He's been described as a talented artist with dynamic design and powerful compositions.
Shinogi Kazanami began posting his original web novel online in 2012--The New Gate. Due to its popularity, it was officially published in Japan 2013.