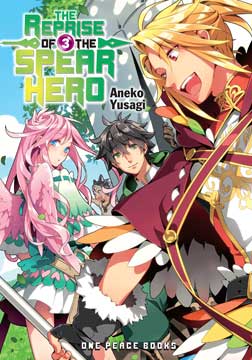 The Reprise of the Spear Hero Volume 03
$13.95
334 pages
ISBN: 978-1-64273-106-4
Published: 2020
Back to the beginning all over again. Can our heroes finally create a better future?
Armed with the ability to turn back time, Motoyasu Kitamura has reset the time loop again and again as he gropes around blindly for a way to meet his beloved Filo. Along the way, the waves of destruction hit Melromarc, and history repeats itself. The Bow Hero, Itsuki, is tricked by the king into a duel with Naofumi! Motoyasu declares, "Well, there isn't any problem with me fighting Itsuki as Father's representative, is there, now?"
In a world that keeps getting reset, will the effects of changing roles finally become clear? The much anticipatedthird installment of this otherworldly fantasy adventure begins now!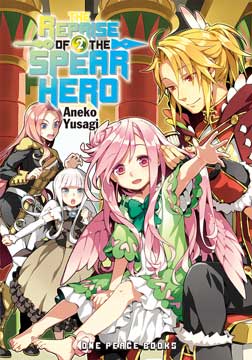 The Reprise of the Spear Hero Volume 02
$13.95
332 pages
ISBN: 978-1-64273-083-8
Published: 2020
Having obtained the ability Time Reversal, the Spear Hero Motoyasu Kitamura uses his power to change the past in his quest for world peace and to fulfill the wishes of his beloved Filo. In order to achieve his goal, he must protect the life of Naofumi Iwatani, whose safety is one of the conditions of the time loop. Under the belief that Naofumi's life is in danger in Melromarc, Motoyasu and Naofumi travel to Siltvelt. But even in Siltvelt, what disasters will befall them? Though Motoyasu finds Naofumi's plan to overcome their treacherous circumstances unbearable, he still proclaims: "I, Motoyasu Kitamura, shall guarantee victory no matter the odds!" Let the second chapter of this epic redemption fantasy begin!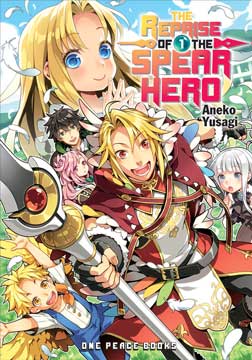 The Reprise of the Spear Hero Volume 01
$13.95
350 pages
ISBN: 978-1-64273-003-6
Published: 2018
Summoned to another world to serve as the Spear Hero, Motoyasu Kitamura is a pitiful young man who eventually finds himself only able to love filolials. But after being fatally injured in battle, Motoyasu wakes up yet again in the exact circumstances of when he was first summoned. It turns out that his spear possesses an ability known as Time Reversal! With his stats unaffected by the reset, Motoyasu decides to fight once more. His motivation: to once again see the smile of Filo, the filolial that he loves more than any other! Could this be considered the start of a new game in god mode?! The long-awaited otherworldly redemption fantasy begins!
Aneko Yusagi was born in Kanagawa. After growing interested in reading and gaming, Aneko began to write novels. Aneko wrote The Rising of the Shield Hero and began posting it online. After updating the story daily, an unprecedented amount of readers became addicted to the rapid pace of the advancing story, and the novel became an online hit. It was first collected and published by Media Factory in Japan in August of 2013. Aneko Yusagi was recently quoted saying, "I will rise and find great success in life."